Lipedema & Keto WOE Mentoring Community
Benefits of Our Mentoring Community
We are thrilled to announce that enrollment is now open for the Founders group for the Lipedema & Keto WOE Mentoring Community, a private online membership site where those with lipedema who are committed to the Ketogenic WOE combined with other proven conservative measures can come together to feel better and live better.
Initial membership is limited to 100 women only. You will be a Founding member (see benefits below).
Our members are those with experience in dealing with keto, lipedema and other treatments, as well as newbies. We have members from all over the world.
What we share in common is a desire for health and well-being even in the presence of this disease of lipedema and to support one another in this journey. Therefore, we are a community of feisty and fabulous lipedema ladies who persist.
Benefits of Our Mentoring Community:
As a Founding member you will receive more personalized guidance and support in using Keto as a tool to help with your lipedema. Whether you are just starting, or are working to maintain your loss, our team of nutrition, massage therapy and support experts will serve as a resource to facilitate your journey.
Benefits and bonuses include:
· 7 day kick-start menu (including for vegetarians)
· Shopping list (including for vegetarians)
· Information on getting your essential minerals of sodium, magnesium, and potassium plus a list of recommended supplements
· Monthly featured videos from experts in nutrition, compression, pumping, manual lymphatic drainage, lipedema exercise, etc.
· Regular live sessions on lipedema and keto – an opportunity to ask YOUR questions to the experts!
· Lifetime access to Lipedema and Keto Summit (value $247)
· Online classes: Introduction to Lipedema and Lipedema Solutions Forum (value $147 each/$298 total)
· Regular Keto recipes and cooking videos adapted for lipedema
· $100 gift card for purchase at The Disease They Call Fat TV film shop for DVDs, CDs or videos of worldwide experts
· Community and expert support to stay accountable to reach your own goals
· Recipes, recipes, more recipes
· Strategies for how to manage, maintain, and prevent lipedema from getting worse and hopefully in getting much better
· Success stories and interviews from around the world from people just like you who are making incredible strides
· Exercise suggestions that help especially when combined with keto woe
· Personal support and group mentoring
· Early access to upcoming lipedema and keto webinars and podcasts
· Clinical resources and ongoing updates & information for your clinicians
· Group mentors; Catherine, Kimmi, Megan & Mende who have your back
· And a community of like-minded women (PRICELESS!)
Founding members (that's you, if you sign up today) will be able to join for $247 one time annual fee ($77 savings/ 31% off of the month by month option / or $27 a month. This very low price is only available for a short time, and then it will increase significantly. As a founding member, you will be locked in at this price, and it will never increase (as long as you remain a member).
Benefits of Our Mentoring Community
Lipedema Ladies are sharing...
Lipedema Ladies are sharing...
"I really enjoy reading the success stories of my Keto sisters and seeing the before and after pictures. Whether it's a loss of inches requiring new clothes, a Non-scale victory or even the reports of pounds lost, I'm inspired to continue to "Keto on". This disease is not for the faint hearted. It takes persistence to do the things we need to do to manage this condition. Sharing my story, offering help to others and having a place to ask questions can make a big difference in living with lipedema." ~Pam, New Jersey
" Best part is knowing that I am not alone on this journey. Most of us, at some stage, have felt isolated and cut off from the lives we want to have. Being part of this group offers friendships, support, encouragement and a sense of family. "Normal" people have little idea of the torment we go through to look more like them." Leonie, Australia
"I was getting bigger and bigger despite all my best efforts, my husband had threatened to leave me if I got too big and thought it was my fault, when I got the diagnosis (by accident) I was so pleased it wasn't my fault, but still no diet worked. Been keto 11 months so far and lost 50lbs and 50 inches and am smaller than I was 15 years ago and feel so much better. I feel like I can take on the world and succeed instead of hiding indoors waiting for life to pass me by." ~Sue, UK
" This group has literally been a lifesaver for me, I had been diagnosed type 2 Diabetic, had tried and failed for years to get to the weight where I could be referred for surgery, and had really almost given up. This group has been informative, supportive, friendly and has helped me to reverse my diabetes and lose 59 lbs so far...I have now been referred for the surgery I need! I feel this WOE will add years to my life and help to avoid disability...my eye sight had started to be affected so I am relieved that will be helped. It has also given me so many NSVs...55.5 inches lost, litres off my legs, no gas and bloating, disappearing skin tags, much younger looking skin, no indigestion at night, no snoring, better oral hygiene, and I now take delight in crossing my legs and standing on tip toes! Thanks so much to all of you." ~Katy, Scotland
"With the guidance of this group (Lipedema & Keto Way of Eating) and the integration of keto, I have experienced remarkable reduction in my leg pain, become more mobile, lost 69 lbs in 8 months, and experienced a huge improvement in my quality of life!." ~Michelle, Massachusetts
"This group has given me hope for future generations. If we can get early diagnosis for our kids and grandkids, then we may be able to prevent, or stall their progression." ~Beverley, Massachusetts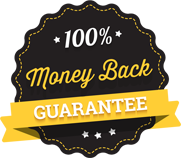 EMAIL:
support@lipedemaproject.org