LIPEDEMA & KETO WOE WORLDWIDE SUMMIT 2017
BROADCASTED APRIL 19-27, 2017
EMPOWERMENT DOWNLOAD PACKAGE - $247
Lifetime access to all the interviews, including any you may have missed, so you can enjoy having the motivation and support when you need it most, on your journey to greater health & well-being.

Downloads in MP3 format.
40+ interviews with top experts in nutrition, metabolism, ketogenic way of eating LCHF, lipedema treatment, and featuring lipedema ladies plus transcripts of each in PDF. (interviews approx. 50 minutes)
Lipedema Ladies are sharing...
"Thank you for organizing this amazing event! (Summit 2016) I have not had an opportunity to listen to everything yet but look forward to listening to the downloads. I have learned a lot already." ~Betty
"The 2016 Summit event was so well done! Thank you for all of the work that went into it and making this information so accessible and available to those of us with lipedema. I'm truly grateful!" ~Lisa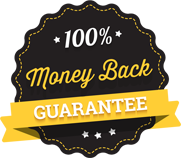 EMAIL:
support@lipedemaproject.org